Welcome to the vibrant culinary landscape of Las Vegas, a city renowned not only for its dazzling entertainment and nightlife but also for its thriving kosher dining scene. As a seasoned restaurant critic, I've explored Las Vegas's kosher restaurants, savored their delights, and now, I bring you an insider's guide to the city's 15 finest.
These establishments, each unique in their offerings and ambiance, provide an impressive blend of traditional and contemporary kosher cuisine, ensuring a memorable gastronomic journey for everyone. Now, let's embark on this delightful culinary tour.
1. Shawarma Vegas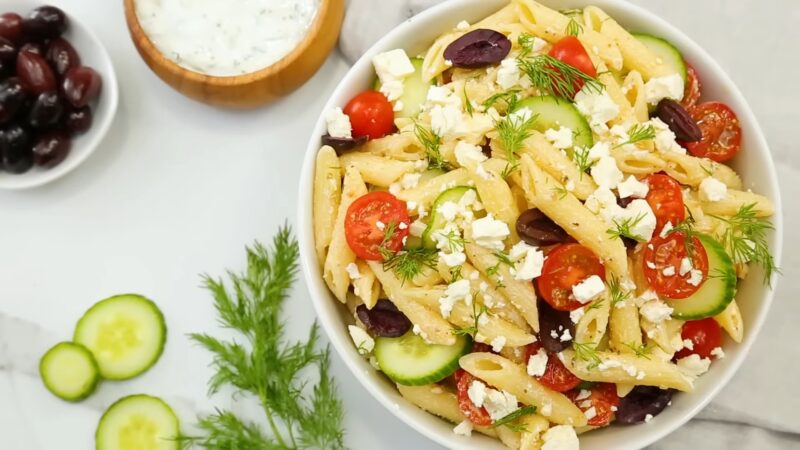 Located in the heart of the city, Shawarma Vegas is a must-visit for any food lover. Specializing in Mediterranean cuisine, this restaurant serves a variety of dishes, all meticulously prepared to meet kosher standards. With each bite of their famed shawarma, you're treated to a symphony of flavors that are a testament to their commitment to quality and authenticity.
Aside from their namesake dish, Shawarma Vegas also offers other traditional delights like falafel, hummus, and babaganoush. Whether you're dining in or grabbing a quick bite on the go, the welcoming staff and cozy atmosphere make this spot a standout in Las Vegas's kosher dining scene.
2. Sababa Grille & Restaurant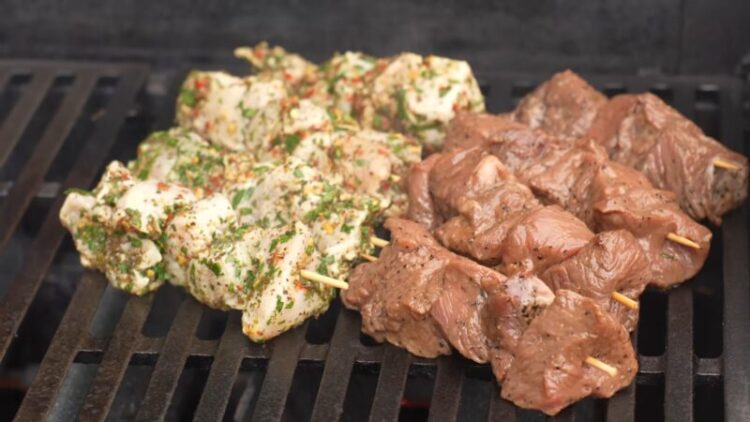 Sababa Grille & Restaurant is renowned for its Israeli and Mediterranean-inspired cuisine. From their mouth-watering shish kebabs to their tangy matbucha salad, every dish is a reflection of their dedication to delivering a memorable dining experience that's authentically kosher.
What sets Sababa apart is its use of fresh, locally sourced ingredients. Their dishes exude a home-cooked feel that resonates with every patron, whether you're a seasoned kosher diner or a newcomer to this dining style. Add in the warm and rustic ambiance, and Sababa Grille makes for an unforgettable dining experience.
3. Anise Tapas & Grill
An authentic Middle Eastern gem, Anise Tapas & Grill offers a fantastic range of tapas-style dishes prepared with a kosher twist. Each dish is carefully crafted, focusing on robust flavors that embody the vibrant traditions of Middle Eastern cuisine. Anise Tapas & Grill places a significant emphasis on the sharing experience inherent to tapas dining.
This, combined with their trendy and contemporary decor, creates an environment perfect for casual dinners, intimate dates, or larger gatherings. Whether you're nibbling on their Moroccan cigars or savoring their lamb tagine, Anise ensures a memorable kosher dining experience.
4. Haifa Restaurant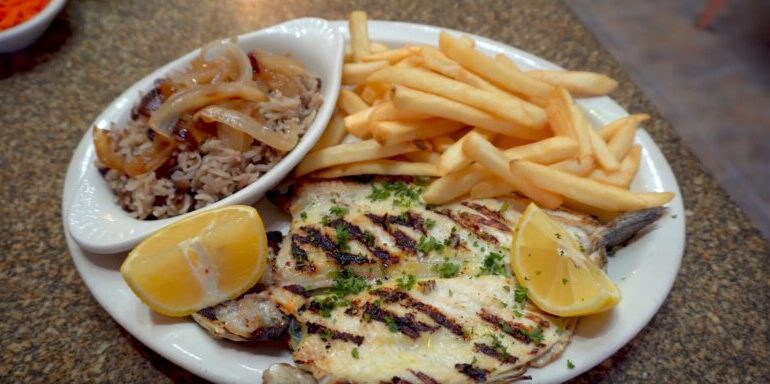 Haifa Restaurant serves as a culinary ambassador for traditional Jewish cuisine. Renowned for its matzo ball soup and stuffed cabbage, Haifa Restaurant provides a nostalgic culinary experience that resonates with comfort and familiarity. But don't mistake tradition for monotony.
Haifa cleverly infuses modern techniques into its dishes while maintaining the essence of the age-old recipes they're built upon. Their welcoming and homely atmosphere, coupled with their impeccable service, further cements their place as a top kosher dining destination in Las Vegas.
5. Jerusalem Grill & Bar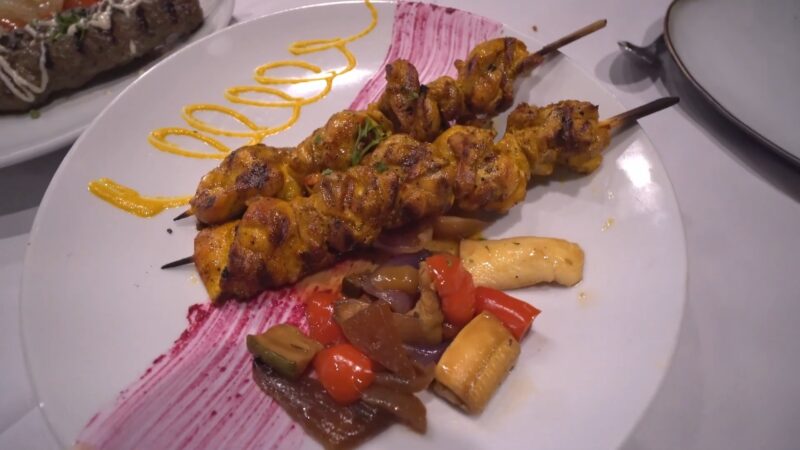 At Jerusalem Grill & Bar, the focus is on providing an exceptional dining experience that's as enjoyable as it is kosher. With a menu boasting dishes like schnitzel, shakshuka, and an array of scrumptious kebabs, Jerusalem Grill ensures a gratifying culinary adventure.
The eatery's warm, inviting ambiance is amplified by its passionate and knowledgeable staff. From explaining the intricacies of kosher dietary laws to recommending the perfect dish based on your preferences, their service is nothing short of exceptional, making Jerusalem Grill a mainstay in the Las Vegas restaurant scene.
6. Simon & Joe's Eatery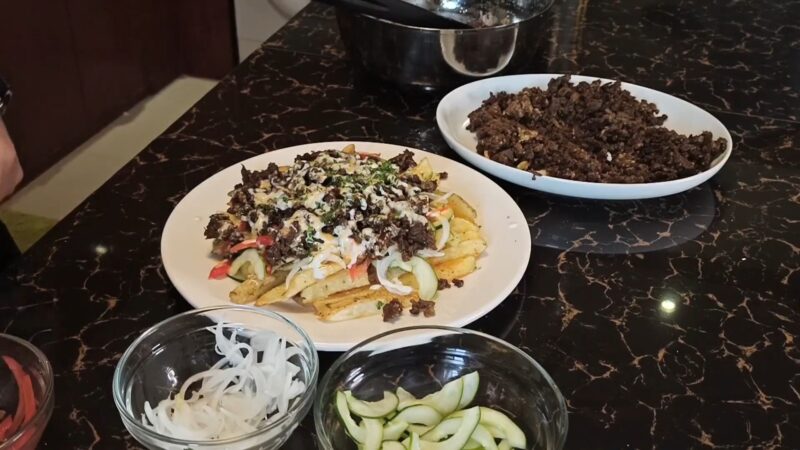 Simon & Joe's Eatery takes the art of kosher dining to new heights with their eclectic fusion of American and Israeli cuisines. Think juicy burgers with a Middle Eastern twist, shawarma-spiced fries, and a mouth-watering variety of pastries—all kosher, of course.
The restaurant's modern, bright interior and open-kitchen concept allow you to witness the artistry that goes into each dish. Their commitment to quality and adherence to kosher rules is impeccable, making Simon & Joe's an exciting and trustworthy dining destination.
7. The Great American Pub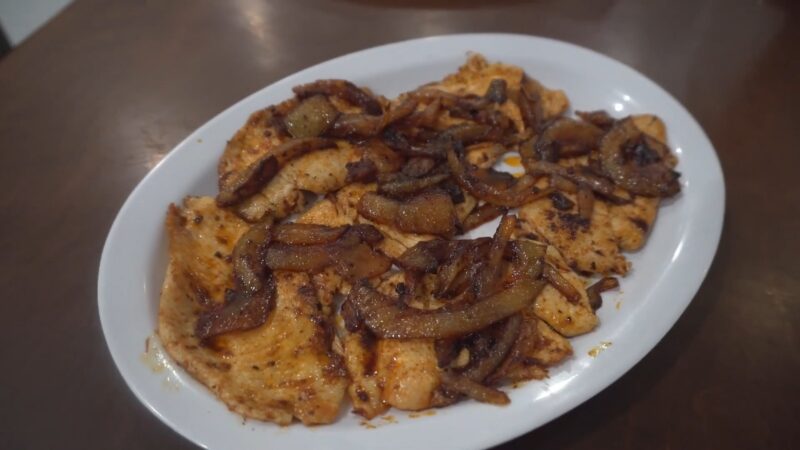 Believe it or not, a bona fide American pub experience can be had while maintaining kosher standards. The Great American Pub is proof of that, offering an extensive menu of pub classics that are all kosher. From their signature chili dogs to their hearty burgers, this place has it all.
The Great American Pub exudes a lively and vibrant atmosphere that's reminiscent of a classic American pub. The friendly staff, great music, and wide selection of beers make it a one-of-a-kind spot in the Las Vegas dining scene.
8. Ace Of Steaks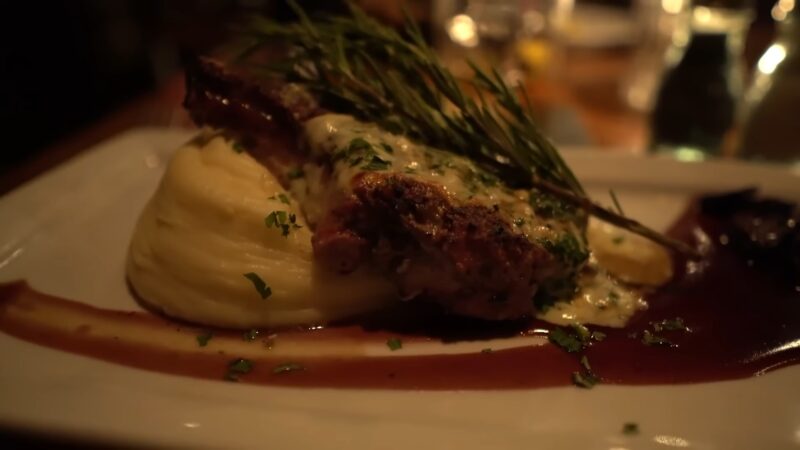 Steak lovers rejoice! Ace Of Steaks, a Glatt Kosher steakhouse, brings a whole new level of decadence to dining in Vegas. They serve up an impressive range of cuts, all cooked to perfection and in strict adherence to kosher standards.
Their elegant, intimate setting makes for an ideal location for special occasions or romantic dinners. Add in their exceptional customer service and a wide selection of kosher wines, and Ace Of Steaks truly lives up to its name.
9. King Solomon's Table
For a unique, global kosher dining experience, King Solomon's Table is a must-visit. Here, you'll find a menu that's a culinary passport, with dishes inspired by global cuisines, all prepared in adherence to kosher standards. The restaurant's relaxed, friendly atmosphere is perfect for a casual meal.
However, don't let the casual vibe fool you—the attention to detail in every dish is nothing short of remarkable. From their Singaporean noodles to their Argentinean empanadas, King Solomon's Table is a true treasure in the Las Vegas restaurant scene.
10. Nina's Cafe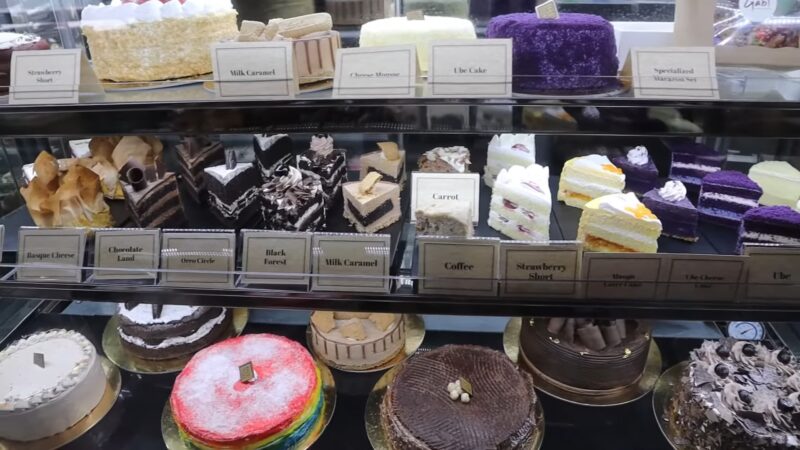 The best-kept secret of Las Vegas's kosher scene, Nina's Cafe is a bakery and café that excels in producing delightful pastries, cakes, and breads while strictly following kosher dietary laws. Their decadent chocolate rugelach and fluffy challah are just a taste of what they offer.
The ambiance at Nina's Cafe is warm, cozy, and inviting—a perfect place to unwind with a cup of coffee and a slice of cake. Whether you're starting your day with their breakfast specials or dropping by for an afternoon treat, Nina's Cafe is sure to satisfy your sweet tooth.
11. Panini Cafe
For a quick, delicious, and kosher meal, look no further than Panini Cafe. With a menu specializing in (you guessed it) paninis, they offer an array of tasty and innovative sandwich options that elevate the humble panini to a culinary delight.
Panini Cafe's casual, laid-back atmosphere complements its menu perfectly. Whether you're grabbing a quick lunch or looking for a relaxed dining experience, Panini Cafe delivers with its top-quality kosher offerings.
12. Bagel Cafe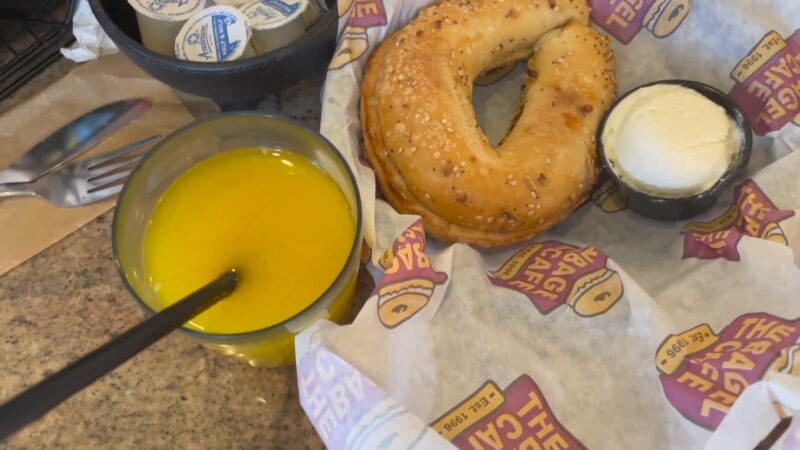 Specializing in New York-style bagels, Bagel Cafe is a haven for bagel enthusiasts. They offer a range of bagel sandwiches, all prepared following strict kosher standards. Their smoked salmon bagel is a crowd favorite, and their bagel with cream cheese is a classic done right.
Bagel Cafe exudes a friendly and casual atmosphere. It's a perfect spot for a quick breakfast or a leisurely brunch. Their commitment to kosher practices and quality ingredients sets them apart, making Bagel Cafe a standout in the Las Vegas food scene.
13. Genesis Restaurant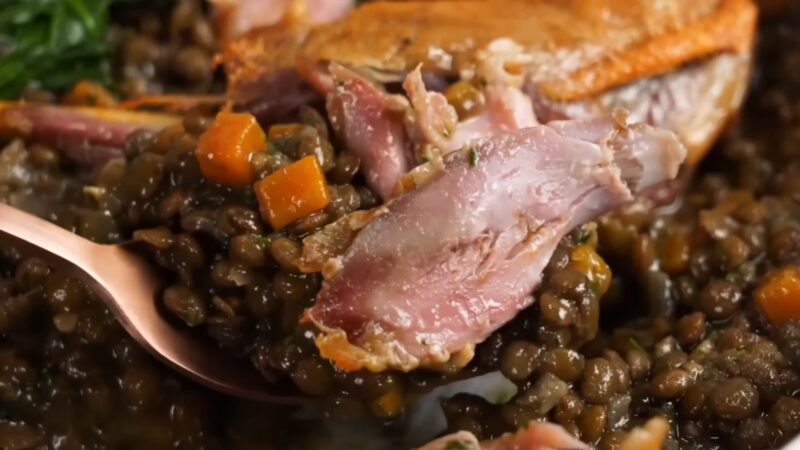 For an upscale kosher dining experience, Genesis Restaurant is the place to go. They offer a sophisticated menu that's a creative blend of Mediterranean and French cuisines, all while adhering to kosher guidelines. Genesis's elegant and chic interior reflects its sophisticated menu.
It's an ideal spot for special occasions or for those times when you want to treat yourself to a fine dining experience. With an extensive wine list and impeccable service, Genesis offers an unrivaled dining experience in Las Vegas.
14. Hummus Vegas & Grill
Hummus Vegas & Grill is a true champion of authentic, homemade hummus, and their reputation is well-deserved. Their hummus bowls, topped with a variety of toppings like mushrooms, falafel, and tahini, are crowd-pleasers and a testament to their commitment to quality.
Their casual and relaxed ambiance makes Hummus Vegas & Grill a great place for a light lunch or dinner. The staff's friendliness and dedication to maintaining kosher standards make this restaurant a beloved spot among the kosher dining crowd in Las Vegas.
15. Cinnaholic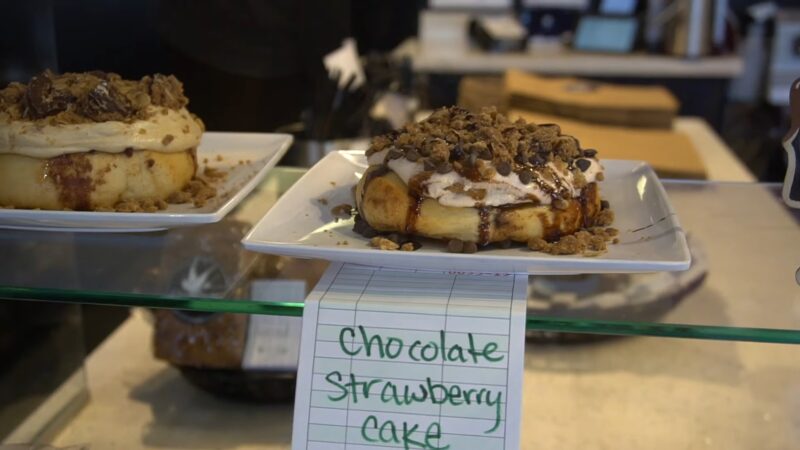 Finally, a sweet finish to our list, Cinnaholic. This bakery offers a delightful range of kosher-certified, gourmet cinnamon rolls. With a myriad of frostings and toppings, the customization options are nearly endless, ensuring a unique and delicious treat with every visit.
Cinnaholic's modern, upbeat atmosphere matches the joy you feel with each bite of their heavenly cinnamon rolls. Their commitment to crafting high-quality, kosher baked goods makes Cinnaholic a must-visit destination for all dessert lovers.
Final Words
Embarking on a culinary journey through Las Vegas's kosher dining scene reveals a vibrant and diverse range of options, each providing a unique take on the kosher experience. These 15 restaurants not only adhere to kosher standards but also excel in delivering unforgettable culinary experiences, making them the best restaurants in Las Vegas.